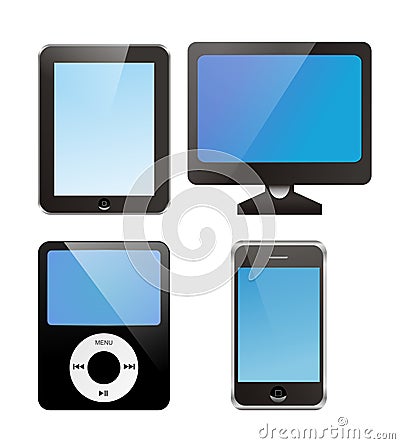 Download
- Stock Images
from ©
Dreamstime.com
Ever since iPods have been introduced, their popularity has been on the rise. There are a number of different types of iPods available with different storage capacities. Portable media players are useless if the data on them ever becomes inaccessible. iPod data is vulnerable even when you have problems with iTunes. Whenever anyone gets a new storage device, the first thing one is advised is to take a back-up of whatever is stored on it. No matter how many back-ups you take, in dire circumstances we tend to panic. If your back-ups are inaccessible for some reason, use an iPod recovery software and reclaim your data.

One of the most common iPod error messages one sees is:

"iPod Service Error"

Cause:

The reason behind such kinds of error messages are mainly: the software is corrupted device-interface errors software conflicts windows does not recognize the iPod.

Since iTunes is the interface between the computer and the iPod, this error message means that iTunes is not functioning properly.

(This error message is only seen by Windows users. Mac users should not face most of the above problems since both have been manufactured by the same company.)

Resolution:

You can resolve the above problem by un-installing and then re-installing iTunes. Although your data is supposed to remain safe during the process, ensure you have a back-up of your iTunes data. This is just in case for some reason you do need to recover iTunes data.

To un-install iTunes:

Go to Control Panel, select Add or Remove Programs. Then choose iTunes from the list and press Remove.

Restart the computer

In the drive where the OS is installed, delete the iTunes folder. Then in the iPod folder, delete the "BIN"

Empty the Recycle Bin. Restart the computer again.

Download iTunes, and the iPod Software, to reinstall them.

Your iPod should now connect to the computer and iTunes properly.

If the above method does not help, try changing the system configuration settings. If during any of the steps, you lose your iTunes/iPod data, you can retrieve it using iPod recovery software available on the Internet.

Stellar Phoenix iPod Recovery, is a utility tool, designed to scan iPods to recover iPod data. The software supports iPod Classic, Nano, Shuffle, and Mini. It also supports MIDI, OGG, AVI, MOV etc file formats, thus making it possible to recover all types of data. You can also view a thumbnail preview of the recoverable files.

Simpson is a software professional , researching on iPod recovery , iPod data recovery iPod recovery software iPod file recovery ,iPod music recovery,iPod Mini and iPod Classic Softwares.
Video Source: Youtube
Loading...